1 minute reading time
(135 words)
Public Toilets in Vienna adds search option for hand disinfection and goes viral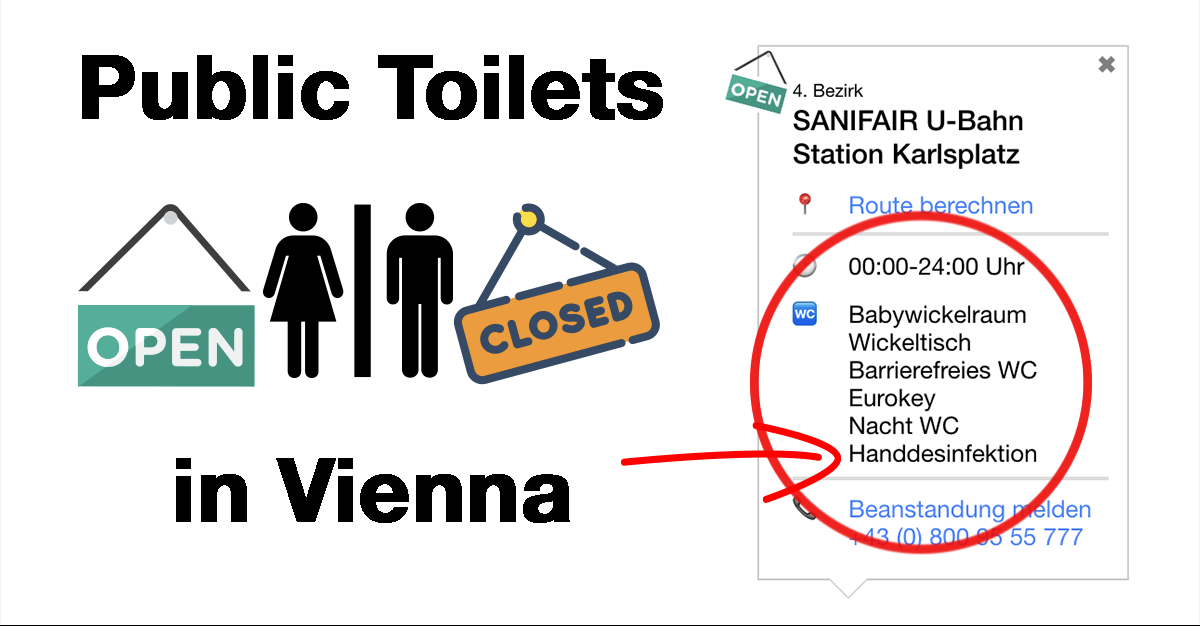 Acting together to fight the coronavirus
I have updated my app Public Toilets in Vienna with great data from the City of Vienna, which enables my app to show opportunities for hand disinfection. Disinfecting hands helps protect against COVID-19.
Recognition in newspaper
Today, the Austrian daily newspaper "Kurier" mentioned me in their print edition for Vienna as their brain of the day. The app has gained wide acceptance since my post 4 days ago. I'm very pleased about that ❤️.
If I find some time, I would love to expand this feature further. #againstcovid
Article in the Kurier ePaper: https://epaper.kurier.at/article.act?issueId=110342&newsitemId=9555648&token=iCclbi1uhA89jK26Ae2f0w
Here's a pic of the print edition with the unadorned title that translates to somewhat like "David Pertiller knows where you can find toilets" 😂:
The app can be downloaded here: https://publictoiletsinvienna.pertiller.tech
Original post: LinkedIn
Comments
No comments made yet. Be the first to submit a comment